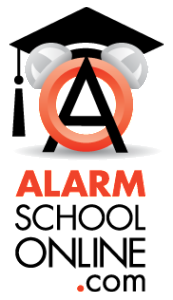 Alarm Ordinances – Can we help you develop and write a new alarm ordinance for your City? Our staff includes former City personnel who have authored security alarm ordinances for cities who have outsourced to CitySupport. If your City does not currently have an alarm ordinance and would like to see an example, please contact us for one. Or, if you would like help drafting your ordinance, call and have a free consultative conversation with one of our former City employees experienced with writing ordinances.
Permits & False Alarm Fines – Whether you are just beginning permits and false alarm fines, or your ordinance has been in existence awhile, we have dealt with it all. At the heart of our business is residential and commercial compliance with your City alarm ordinance. Citizens register and renew their alarm permit, and pay false alarm fines @ CitySupport.org. Secure data feeds of the police dispatch reports are seamlessly transferred to CitySupport.org where we track every detail required to uphold your ordinance.
Invoicing & Accounts Receivable – On-time billing and pin-point accuracy is critical to the success of your City ordinance. Billing occurs on a monthly cycle for new and renewed alarm permits & false alarm violations to ensure compliance with your ordinance. Citizens are encouraged to make payments @ CitySupport.org, or they may mail their payment to us. We meticulously track all accounts and when it becomes necessary we can arrange for collections on delinquent accounts to maximize ordinance compliance and City revenues.
Transparent Reporting – Nobody gives better customer service and transparency better than CitySupport. We stand behind our statement, We Do All The Work, so your City doesn't have to. Like clockwork, your City will receive a direct deposit each month from CitySupport for the fees collected the previous month. And we will give City personnel login access to our internal Reports page @ CitySupport.org. This allows you and any City staff to view reports as though you worked here with us. And if you require additional reporting of any kind, just ask and we'll deliver.