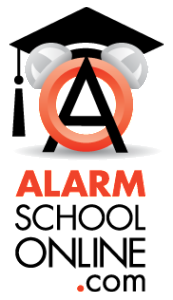 Our Technology – The technology running in the background of CitySupport is a world class and state-of-the art DotNetNuke infrastructure to ensure the best security, stability and functionality. CitySupport maintains redundant servers (more than one) to ensure 99.99% uptime and all alarm user data is backed up daily. We maintain our own website and servers within a tightly controlled environment. Our system allows us to onboard a new client/City within 6- 12 hours regardless of the number of alarm users in your City.
Our Website – As part of our service, and no cost to the City, we will professionally design a website specific for your citizens to use that will resemble your City website. Your citizens can register their alarms, pay for alarm permits, renew permits, pay false alarm violations, and manage their accounts online. The website will be safeguarded on our servers; user- friendly for all ages; simple & convenient. City administrators can easily log into the system and quickly perform queries or gather data to support hearings or citizen appeals.
Alarm School Online – A course that will reduce false alarms? CitySupport was the originator of the online educational course for false alarms, AlarmSchoolOnline.com. At the option of your City, we can offer this educational program to your citizens prior to obtaining their permit as a false alarm preventative. Or, we can offer the course as a diversion in lieu of a false alarm fine. It's an easy and interactive 15-minute online course which educates your citizens on the causes and consequences of false alarms. They learn prevention conserves police time, saves City money and reminds them police officers are for true emergencies.